Intercept Fabric
Combines the power and versatility of Static Intercept® with the toughness and flexibility of fabric
Corrosion Protection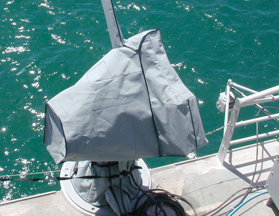 Intercept Fabric works by reacting with and permanently neutralizing corrosive gases, both inside and outside the containment, and will last 3-15 Years depending on material style, gauge, and the aggresiveness of the environment, though temperature will not affect its ability. Intercept Fabric also acts as both a fungus and a bacteria inhibitor. All this and yet Intercept Fabric does not use volatile chemicals and does not leave deposits on products. In fact as #4 plastic, Intercept Fabric is fully recyclable and even breaks down to polymer dust in a landfill which, along with its reusability, means its carbon footprint is low.
Intercept Fabric can protect:
Silver
Bronze
Tin
Brass
Magnesium
Ferrous Metals (Iron and Steel)
Galvanic Couples (when in intimate contact)
Organics
Other non-metals
Static Protection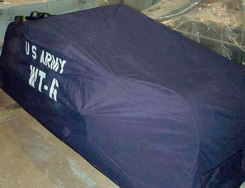 SI is permanently anti-static, in the optimal surface resistivity range of 106 to 109 Ω/sq. It can also be manufactured custom in a range of 104 to 1011 Ω/sq. SI has a turn-on potential of 0.7 volts, making it perfect for Class 0 devices and will tribo charge to less than 20 volts. It also does not slough particles so it is excellent in a clean room environment. The electrical characteristics are independent of temperature and humidity. SI was tested with a 24 hour water shower test which also had no effect on its abilities. SI also does not contain any amine or amide based volatiles so it will not contaminate surfaces.
Intercept Fabric is perfect for both indoor and outdoor protectiong for both industrial or household applications. Intercept Fabric is non-volatile, clean and safe.
Available in 60" wide rolls and/or can be fabricated to specification. Custom gauges and sizes are also available; contact Liberty for more information
For MSDS and Specification Sheet please contact us.