5 Intercept Reusable Pouches -
For Your Consideration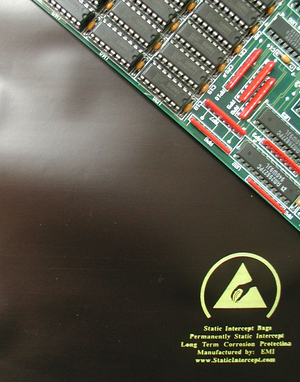 Reusable packaging is on the upswing in many industries for multiple reasons. Lowering operational costs is certainly a good reason. Think of it, for every reuse, in comparison to the cost of single use packaging typically used, divide the reusable cost by two, over and over again. Additionally, for those of us who are concerned with the environment and proper use of our resources, a reusable pouch is ideal.
With an Intercept reusable pouch, your operation will have corrosion and electrostatic discharge protection to protect its valuable parts and electronics. Traditionally, companies may protect their parts from corrosion by putting protective oils on them which inevitably will need to be degreased. This process of greasing and degreasing may be repeated as parts are put through the numerous steps during the manufacturing process.
With a reusable Intercept pouch, costs will be saved from time spent on the process of oiling and degreasing and the chemicals used and disposed of. Placing parts or electronics in a robust Intercept pouch replaces the need to oil/degrease/dispose of the grease. The pouch can go from station to station, work can be done, placed back into the pouch for the next step or safely placed into storage for when the part is needed.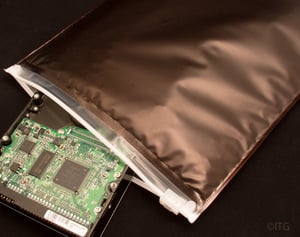 Here are the five pouches / bags shown in photos:
Static Intercept 3 mil polyethylene bags with a slide or press type zipper. Three sizes are available to ship immediately; 4"x6", 8"x10" and 10"x12". Custom sizes can be made to your specifications.
Static Intercept padded pouch with slide press zipper. Two layers of Static Intercept 3 mil., with a bubble padding in-between allows for physical protection, as well as corrosion and electrostatic protection.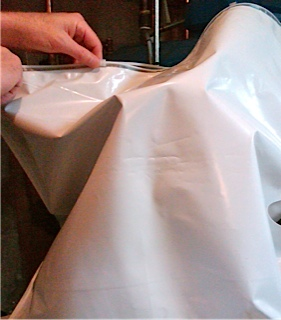 This heat seal fabricated pouch can have different material as the outside layer, such as foil shielding, as long as Intercept protection is on the inside and the material can be heat sealed. Custom sizes.

Intercept Industrial Bags with a slide zipper. Made of robust 8 mil Intercept Shrink Film, these bags were designed for the oil and gas industry for the protection of parts on oil derricks where there are generally harsh environments. Companies in other industries have found these bags valuable, as well. Available in three sizes to ship immediately; 12"x12", 18"x18", and 24"x24". Custom sizes can be made.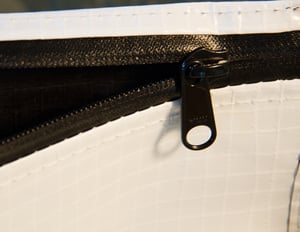 Intercept Scrim 7 mil pouches can be heat sealed or sewn. Intercept Scrim is a laminated structure, consisting of two layers of Intercept Shrink Film encapsulating a scrim reinforcement. This pouch is both puncture and tear resistant, allowing for many processing turns. Since the Intercept Scrim pouch can be sewn/fabricated, Velcro and heavy-duty zipper closures can be added. Custom sizes.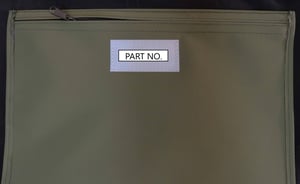 Intercept Fabric 20 mil sewn pouches are long lasting. Intercept plastic is laminated to a heavy-duty water-resistant fabric. Like the Intercept Scrim, Velcro and water-resistant zippers can be attached. Large pouches and tote liners can be made. Padded
material is also available. Custom sizes.
Questions? Please call 800-776-5756 or email info@libertypackaging.com for more details.