The air quality in industrial China has been under scrutiny for some time. Early in 2016, China's environmental ministry announced that just 8 of the country's 74 largest cities passed the government's basic air quality standards in 2014.
Beijing and other Chinese cities are choking under a blanket of smog. It's so thick in Tianjin that at times, planes can't land. In December, authorities issued the first "red alert" of 2016, and 1,200 Beijing-area factories were instructed to reduce production or shut down operations temporarily, in an effort to reduce air pollution, according press reports.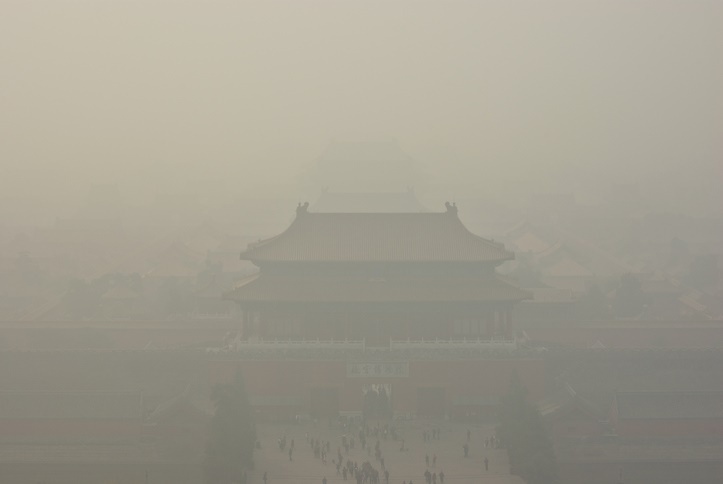 Unfortunately, locations in Northeast China continue to report inordinately high particulate levels in the air, which greatly increased just as heating season began. The use of coal in home heating, as well as in industry, caused the uptick in environmental issues. On December 20, France 24 News reported from Beijing stories from citizens around Shenyang and Beijing who are forced to wear masks daily, and keep indoors whenever possible. CBS This Morning reported on December 21, 2016, that half a billion Chinese citizens were under a dense cloud of smog.
Chinese social trends site "What's on Weibo" reported on January 2, 2017, that a Beijing highway toll booth entrance on the G4 highway was backed up for miles as officials tried to stem the tide of traffic into the city. Drivers were required to sit in their vehicles for hours during this attempt to relieve the orange alert for smog, which had been issued just two weeks after the red alert.
According to Climate Action Tracker, China is on track to reduce its use of fossil fuels significantly, as outlined in the Paris Climate Change Agreement. Even so, China's carbon footprint will continue to rise until 2025, according to a WHO (World Health Organization) estimate. A Policy and Practice summary from the WHO on China's committment to the Paris Agreement provides this detail: "China's economy needs to shift from a heavily polluting model towards a cleaner and more environmentally friendly one – and it is hoped that such a shift will lead to substantial improvements in population health and well-being."
Per the WHO Ambient Air Quality model, "92% of earth's inhabitants live in areas "where air quality levels exceed "WHO's Ambient Air Quality Guidelines" for annual mean of particulate matter with a diameter of less than 2.5 micrometres (PM2.5). WHO guideline limits for annual mean of PM2.5 are 10 μg/m3 annual mean.
PM2.5 includes pollutants such as sulfate, nitrates and black carbon, which penetrate deep into the lungs and in the cardiovascular system, posing the greatest risks to human health."
For an up-close look at worldwide air-quality:
Interactive Real-time Air Quality Map