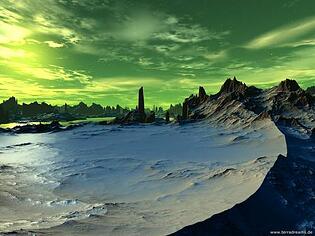 We love all things packaging here at Liberty Packaging. We also appreciate innovation in other areas. ThomasNet's Industry Marketing News recently presented five breakthrough materials that have the potential to change the way we live. Even if you're already familiar with any or all, you cannot disagree: this is the stuff of which science fiction is molded.
Biosynthetic materials for facial reconstruction are in the works at Johns Hopkins University, which will allow for new and creative solutions for those suffering from accidental or genetic disfigurement.
G.E. Global is working on a micro-holographic material for digital storage which will have the capacity to store one terrabyte of data on a DVD-sized disc. This could change the data storage and consumer entertainment markets in a big way.
A new heat regulating building material has been developed at the University of Nottingham's Centre for Sustainable Energy Technologies, which will be inexpensive to be produced and and shows greater potential for allowing energy savings than current materials in use.
Sun-free photovoltaic materials being developed at the Massachusetts Institute of Technology have the potential to power your smart phone for a week without a recharge.
Columbia Engineering School has built an "invisible" metamaterial, which ultimately allows for control of the flow of light, which is the fastest thing known to man. According to Chee Wei Wong, associate professor of mechanical engineering at Columbia and the team leader, "This can enable self-focusing light beams, highly directive antennas, and even potentially an approach to cloak or hide objects, at least in the small-scale or a narrow band of frequencies currently." Also collaborating on this project are scientists at the University College of London, Brookhaven National Laboratory and the Institute of Microelectronics of Singapore.
Read the full ThomasNet news article 5 Breakthrough Materials and imagine the possibilities!
Speaking of ground-breaking materials, our Static Intercept plastic packaging neutralizes corrosion without the use of protective oils.
Intercept Technology Packaging products fit within a sustainability strategy because they are reusable, recyclable, do not contain or use volatile components (No VOCs, Not a VCI) and leave a smaller carbon footprint than most traditional protective packaging products.