From guest blogger Albert Greenhut of EMI.
I recently spent a year working in South Africa. The majority of my working hours were spent navigating the winding streets of townships helping organize and manage HIV/AIDS educational programs for kids. In my free time I tried to put myself in fun adventurous situations, like bungee jumping over the Zambezi River (in which I rafted down the class 5 rapids the day before), island hopping in northern Madagascar, safaris, climbing Kilimanjaro, and hunting in the South African bush.
After my return, I started a new job in the exciting world of packaging. I know what you are thinking; a traditional idea of this would be a fast talking plastics salesman looking to beat out his competitors by a half percent on a cost basis. Not even remotely exciting, right?
But then came this first field assignment, about a month in: oversee a trial shipment of four enormous (10 tons each) steel coils from one of the world's largest steel manufacturers, from across the globe, to a local port. If you're not familiar with Chicago's geography, we do have ports nearby, even ones that accommodate behemoth tankers. The wind that day had not only made it unusually cold, but was making large waves even inside the breakwaters sheltering the dock.

Two of the four coils were found and unloaded smoothly. The other two had become lost in the shuffle below deck. The solution? Grab a hard hat, board the vessel via a set of stairs leading us uneasily up the side of the boat (with the late Fall squalls keeping the ship in perpetual motion), and get your hands dirty.

We climbed up to the top deck and peered over the hard-edged steel cargo hold - actually, I lowered my upper body over this edge to see around objects in my way. The holds were at least 100 feet deep with thousands of tons of steel in each one - a veritable needle-in-haystack-scenario. I and my cohorts directed the crane toward the ones we suspected were the test containers we were seeking.

After some digging we eventually found the right coils, and the new packages had lived up to our predictions; safe, effective transport for our client's steel coils with a reduced price. Everything had work as planned. My role as a humdrum packaging salesman had turned into a seafaring odyssey in search of buried treasure.

Though my boat never left the port and my treasure was enriched steel instead of gold, I had found what I was looking for. What I am getting at here is not only is packaging much more exciting than you might think at first glance, it can change the world. For example, when you receive something in the mail you unwrap it and throw away the package, right? Imagine if you were a manufacturer, shipping and receiving parts every day as part of the worldwide chain of shipping and receiving. Much of this world is using outdated techniques and is contributing to Thousands of tons of unrecyclable packaging every year! Not to mention the faulty, damaged, unusable product that is wasted due to the use of these outdated packaging techniques.

Not only is the packaging industry much more exciting than you might think (much more exciting than I thought!), but it has the potential to change the way we think about the transportation of goods within our worldwide economy and the environmental future of our planet. Not so humdrum after all....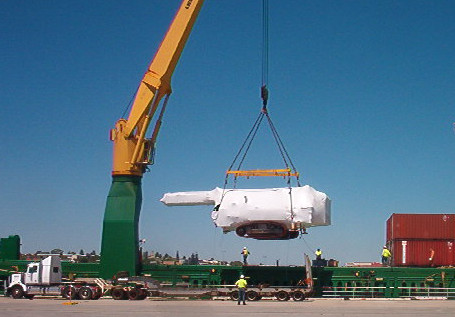 Read more from Albert Greenhut:
Packaging Uncontained Enthusiasm
Packaging Sales = Transfer of Enthusiasm
At right: Intercept Shrink Film protects items from corrosion, rust, mold, mildew, in shipping and storage, for long periods of time.
Intercept Technology Packaging products fit within a sustainability strategy because they are reusable, recyclable, do not contain or use volatile components (No VOCs, Not a VCI) and leave a smaller carbon footprint than most traditional protective packaging products.