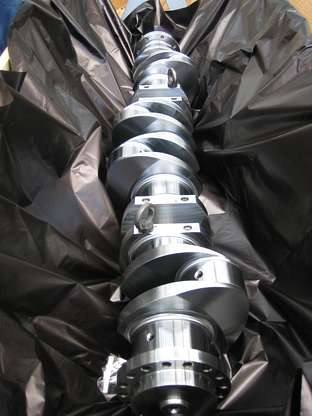 Liberty Packaging Co. will exhibit Intercept Technology Packaging products at the upcoming MFG4 in Hartford, CT - May 8 - 10 at the Connecticut Convention Center. Sponsored by the Society of Manufacturing Engineers, MFG4 is a conference featuring supply chain solutions across four key industries: aerospace, defense, medical and energy.
Protective oils have been used in corrosion protection for decades and have been a traditional way to alleviate the problem of corrosion degradation to metal parts, components, and equipment in shipment and storage. Times are changing, American companies now need to compete abroad not only dealing with export and waste management regulations in other countries, but also finding ways to lower their cost of goods in order to compete.
Intercept Technology Packaging has been proven with numerous companies in diverse parts of the globe to give the necessary protection and eliminate the need for oil placement, removal, and disposal, which has been shown to dramatically lower a company's cost of goods.

Keith Donaldson, Director of the worldwide Intercept Technology Group (an organization of companies dedicated to the advancement of the Intercept Technology Packaging), stated in a recent interview: "Oil is expensive, just look at the price of gasoline…why should we use a scarce resource if we don't have to?" Donaldson continued on to outline the cost savings that companies should evaluate when eliminating protective oils:


Reduce oil use
Reduce lag time in manufacturing
Achieve labor savings
Find and eliminate product defects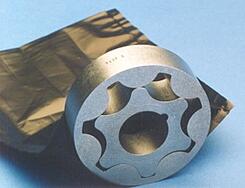 Added Donaldson: "The cost of packaging is inconsequential when compared to the costs of other resources; process time and people time…instead of looking at penny savings per item packaged, a company can look at dollars or Euros, and that is the exciting part."

Liberty Packaging's short video "How Much Is Corrosion Costing Your Business?" addresses these concerns and the benefits of using Intercept packaging within a wide range of industries.

Liberty Packaging Co. will exhibit Intercept Technology Packaging products at MFG4 Booth 2018.
Intercept Technology Packaging products fit within a sustainability strategy because they are reusable, recyclable, do not contain or use volatile components (No VOCs, Not a VCI) and leave a smaller carbon footprint than most traditional protective packaging products.