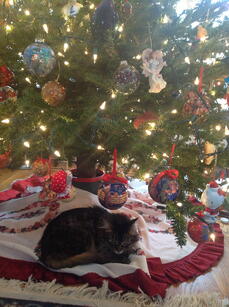 Many of our customers take extra consideration of rust and corrosion in the summer. Heat and humidity abound during summer time and can prove to be detrimental to metal and manufactured parts. Often times the winter months do not get the same attention. On a day in the country's recent cold spell, a day when a polar bear in Chicago's Lincoln Park Zoo found it too cold to go outside (to be fair it was -42 degrees with wind chill) this misconception could prove to be expensive.
On cold days, when warm machined parts are brought outside they can flash rust. This is due to the differences in surface temperature on the surface of the metal and the outside air. Cold air cannot hold as much moisture in it as warm air; an example is dew in the spring and the fall. When a warm part goes outside and the air around it instantly chills, the part does not chill as quickly, so the moisture in the air condenses as water and rolls down the part. This is why we usually suggest desiccant with our Intercept bags, to minimize that initial trapped humidity inside the package, to minimize or eliminate this condensation. Since Intercept is volatile free, the desiccants added to our packages do not pull the oils and other volatiles from the packaging into the desiccant: being oil free the desiccant is free to pull the moisture that contributes to condensation. However, moisture alone does not cause corrosion, even in winter we have gaseous pollutants in the air – Sulfur, Chlorine, Ozone and others that are attacking metal surfaces, causing rust and corrosion.
Rust never sleeps; neither does the effective anti-corrosion work of the Intercept Technology.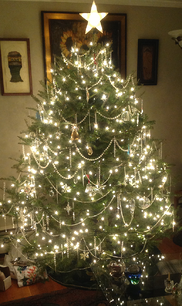 We at Liberty trust in the Intercept Technology, because we have seen year after year that it simply works to protect items packaging inside it. This product, our Intercept reactive barrier, safely and permanently reacts with and permanently neutralizes the atmospheric pollutants (those that cause corrosion and degradation) from the inside of the package quickly and safely without having to use oils or other volatile chemicals. This technology remains active up to several years so that even after transportation the parts can be stored in the same clean package without having to worry about corrosion, regardless if it being stored in the dry desert, the humid tropics, the Arctic Circle or anywhere in between.
The simplicity of having one packaging material that works safely and effectively in all these environments, without the need to apply and remove oils, greases, or coatings, saves our customers time and money from dealing with flash rust in the extreme cold.
Read our recent story: Safely Store your Precious Holiday Items in Intercept Packaging.
From the desk of Albert Greenhut, Director of Operations, EMI, Buffalo Grove, IL.
Intercept Technology Packaging products fit within a sustainability strategy because they are reusable, recyclable, do not contain or use volatile components (No VOCs, Not a VCI) and leave a smaller carbon footprint than most traditional protective packaging products.