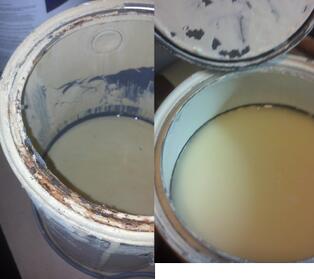 Oh, paints! One of my pet peeves as a homeowner is when it comes time to use the paints for touch-up after they've been stored for a time, they are a mess and unusable (see gunky rusty metal paint can at left compared to nice clean paint can after storage in Intercept packaging). The cans become rusty and cruddy, the paint inside and thick, gunky, with rust particles from the can floating through it. The issue for me then becomes the disposal of up to a half gallon of bad paint. The oil-based paints are deposited at the town's hazardous waste drop-off, collected once a year, which is fine if I am available on that day. Latex paints are supposed to be dried out and placed in the general trash...I don't like that. Drying out paint in the can is an unrealistic chore. Disposing of paint in the general trash pickup just doesn't feel right.
Over the years when a touch up was needed because of having moved a picture on the wall or the inevitable ding or chip, I would need to reorder a quart. Even if I could get the color and brand matched, a quart is much more than needed. I could paint the room over again, but most times that is not going to happen. More often I just live with blemishes which irritate me each and every time I walk by them. A very unsatisfactory solution, indeed.
The paint industry has made available so many beautiful colors and textures for the consumer so as to create lovely designs and moods for homes. Certainly, my wife and I have taken advantage of this wide range of paint selections to create individual designs for each of the rooms in our home. But that means more leftover paint to store in my garage, which is not climate controlled. (Gunky unusable paint compared to clean paint after paint can stored in Intercept Packaging at right).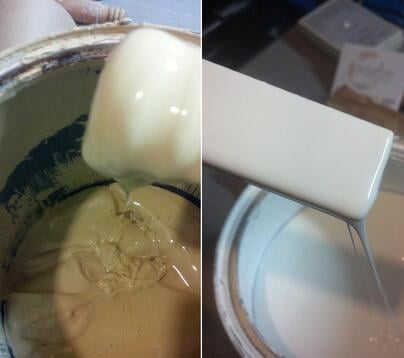 Being an Intercept Technology packaging agent for 18 years, on my last couple of painting projects, I decided to put the cans of leftover paint in Intercept bags and store in the garage as an experiment. Wow, what great results! Last November, the ceiling white paint was opened 4 years after original use, found in pristine condition, perfect for the project I needed it for, and entirely usable. I was able to throw away an empty can, then purchased more paint to complete the job.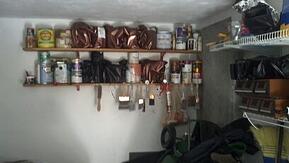 This is not a scientific study, but as I have done in other home use applications such as protecting my outdoor furniture, storing the snow blower and fabric protection, I found that Intercept Technology Packaging helped me save time and money, and eliminate waste.
Intercept Technology packaging protects against corrosion, mold and mildew, and electrostatic discharge. Click below to learn more:
Intercept Technology Packaging products fit within a sustainability strategy because they are reusable, recyclable, do not contain or use volatile components (No VOCs, Not a VCI) and leave a smaller carbon footprint than most traditional protective packaging products.