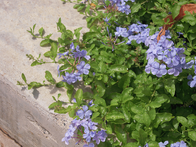 The word "sustainable" means many things to many people. The Sustainable Packaging Coalition provides a common vision and a framework of guidelines toward the improvement of packaging. According to the SPC, their definition has been widely adopted throughout the packaging industry.
Here are SPC's 8 criteria that define Sustainable Packaging (no ranking is implied):
• Is beneficial, safe and healthy for individuals and communities throughout its life cycle
• Meets market criteria for both performance and cost
• Is sourced, manufactured, transported, and recycled using renewable energy
• Optimizes the use of renewable or recycled source materials
• Is manufactured using clean production technologies and best practices
• Is made from materials healthy in all probable end of life scenarios
• Is physically designed to optimize materials and energy
• Is effectively recovered and utilized in biological and/or industrial closed loop cycles
The point, we think, is for materials to meet as many of these criteria as possible before they arrive in the marketplace, whether for consumer or industrial use. Packaging is constantly being reinvented and improved, due to both consumer demand and government regulations. In both the industrial and consumer realms, manufacturers of packaging materials continue to improve their offerings to provide safe robust materials that meet these high standards, including the reduction of packaging waste.
Visit the Sustainable Packaging Coalition site for more detail on sustainable packaging: Sustainable Packaging Coalition
Intercept Technology Packaging products fit within a sustainability strategy because they are reusable, recyclable, do not contain or use volatile components (No VOCs, Not a VCI) and leave a smaller carbon footprint than most traditional protective packaging products. Intercept Technology materials are optimal, versatile, and safe, for users and products being protected.