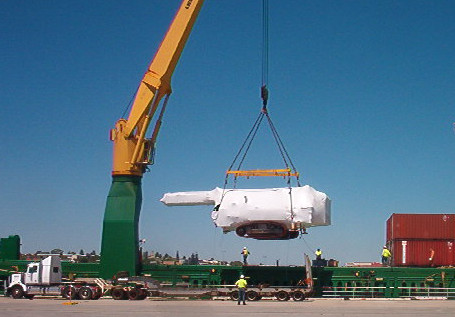 I was watching my beloved Patriots last Sunday and, at the risk of alienating football fans dedicated to other teams, I am continually impressed by Coach Bill Belichick's methodology. Strange as it may seem, his methods are personal for me because of the barrier packaging we represent. Belichick's personnel system flies in the face of what is conventional today and this approach is similar to our Intercept Technology barrier packaging. Let me explain.
In the game, Coach Belichick had a defender who typically plays in an offensive capacity (one who would catch the ball and help advance their offense to its goal); instead he was working to stop the opponent's offense as a defensive backfielder. The experts consider this unconventional, but Belichick does this every football season (most professional teams do not). The Patriots have even had defenders who are intended to be tacklers playing offensive pass catchers making Super Bowl touchdowns! Sports viewers have come to expect specialization in most sports, where players are limited to one skill only. Consider baseball: in many leagues, at all levels, pitchers don't hit. In fact, baseball has become so specialized that a pitcher may be dedicated to a certain inning with strict limits on the number of pitches he is are allowed to throw.

I think the expectation with this type of specialization today carries over to our business- to-business packaging industry. Liberty Packaging shows a picture on our Intercept Advantage web page of big cranes lifting huge drilling equipment all wrapped up in Intercept Shrink Film. At the other end of the spectrum we have photos of cleanroom- type electronics and wafers, also protected by Intercept barrier packaging. As with the Patriots, it is unconventional to see a material (or athlete) handling multiple applications.

So how can Intercept protect big robust products like mining equipment and car engines and still protect the most sensitive electronics? Well, Intercept barrier packaging is tough enough and it is sensitive enough! If Intercept could play a game, this packaging could play just about all the positions. For those who know about sport past and present, Intercept is the Jim Thorpe of protective packaging. A barrier packaging to represent all the positive attributes of great athletes who successfully competed in multiple sports.

An Intercept packaging "skin" can protect many items.
To learn how Intercept can perform for your products, click on this 3 1/2 minute video.
Intercept Technology Packaging products fit within a sustainability strategy because they are reusable, recyclable, do not contain or use volatile components (No VOCs, Not a VCI) and leave a smaller carbon footprint than most traditional protective packaging products.