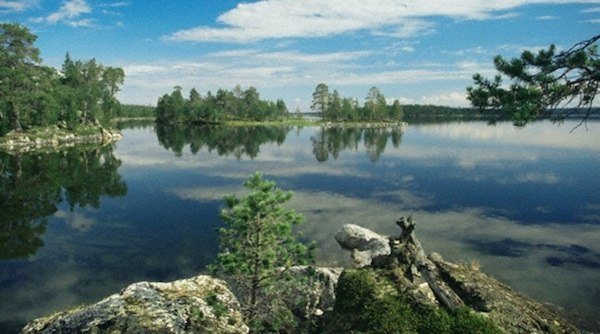 Yes, I spelled it correctly; "going grean", according to The Converting Curmudgeon, is the process of combining the tenets of environmentalism with those of lean manufacturing. Concerns over the
environmental impact of packaging
, as well as health and cost issues, can be assuaged by manufacturers "going grean". The Curmudgeon (Mark Spaulding) writes about a recent Converting Influence meeting featuring a presentation by Dr. Steven Dunn, associate professor at the University of Wisconsin-Oshkosh, and director of the school's Center for Sustainable Enterprise. Dunn is a former packaging manufacturing and logistics manager for H.J. Heinz Co. and author of
The Green Baron
(Trafford Publishing).
According to Spaulding, Dr. Dunn explained why the focus on "going GREAN" is important:

Sustainability began as strictly an environmental stewardship idea, but today it also means still being in business 50 years from now.
GREAN is thinking about what's in your product, what's used to make it and how to deal with it now and later. Get all your vendors onboard with your GREAN movement.
Climate change is happening so fast, we can't keep up with it. The geologic time periods scientists think in terms of are hard to understand by business people used to dealing in financial quarters.
The Internet makes the whole world instantly knowledgeable about consumer goods. This can rapidly create material shortages for making things everywhere. Consequently, the supply chain needs to work together better to reduce, recycle and replace some types of materials in the first place.
Sustainability also has a social side. Businesses need happier employees to stay with the company and be better workers so it, in turn, can succeed. Healthier, engaged employees can help you find the solutions you need.
China is building "green" cities from the ground up in greenfield places, partly to offset the tons of coal the country burns. It is also hugely subsidizing solar power (likely to severely impact international competition in this area).
Business owners need to teach young people that US manufacturing is not "dirty factories and greasy machines" anymore; it's not a second-tier career choice.
Click here to read the full article "Why going "GREAN" is good for business" and more from The Converting Curmudgeon (who pulls no punches when it comes to packaging and converting issues).
Intercept Technology Packaging products fit within a sustainability strategy because they are reusable, recyclable, do not contain or use volatile components (No VOCs, Not a VCI) and leave a smaller carbon footprint than most traditional protective packaging products.