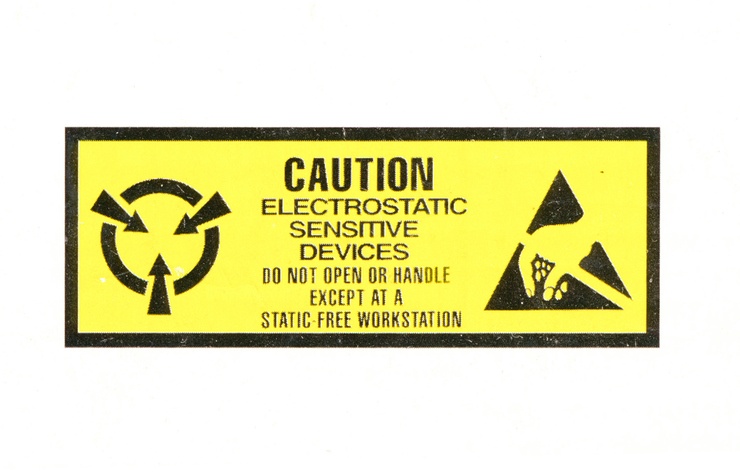 Static events happen continuously. Static dissipative packaging bags are a great defense to preventing electrostatic from attacking your electronic devices and circuit boards. For a better understanding of this dangerous phenomenon, please consult with our friends at Dangelmayer Associates.
Improve Reliability - Gain improved reliability by continual elimination of electrostatic potential. Please keep in mind that not all Electrostatic Discharge (ESD) strikes are fatal. Electrical Overstress (EOS) and/or series of smaller ESD strikes may create a "walking wounded" situation where the cost of repair, rework, and replacement in the field become much more expensive. When calculating the costs of field failures, don't forget engineering time, service time, freight costs, and the cost of customer goodwill.
Trustworthy - With permanent or long-lasting ESD bags, you will not need to continually monitor bags to be sure they meet your and/or customers' requirements. In conducting plant tours, monitoring the surface resistivity of bags is an area which is many times overlooked. Pink or blue anti-static bags lose their shelf life relatively easily. With the metalized, translucent, silver shield bags, if there are any holes in the foil/shielding, there is danger for the device or board inside. If you can see through the metal foil, there is not a lot of metal to shield, so even folds and wrinkles may be a weakness.
Continual Improvement - eliminate the potential for problems with permanent ESD protection, then move on to the next problem to improve within your operation. As with all the organizations or processes that teach and monitor product quality and reliability, continual improvement is the quest. By using a permanent ESD bag, the issue of faulty bags potential is solved and can be reported, every time.
Free up your time - Not having to monitor bags allows time, energy, and commitment to focus on other matters.
Multiple Use - Permanent ESD bags that will not lose their mechanism to dissipate a charge, allow for multiple uses for each bag. Every time a bag is cycled back into the operation, you can divide the cost associated with purchasing it by two.That can benefit your own cost of goods and possibly your customer's. Also a consideration: reusing a bag means less trash to be disposed.
Environmental Savings - A study by Bell Labs shows that switching to polyethylene bags such as Static Intercept, AT, and ATCI brought a 50% reduction in greenhouse gas emissions versus the popular laminated, silvery shield bags. As a respected packaging engineer once told me: "it makes no sense to send our trash to another side of the planet for our customers to deal with."
Non-Contamination - Static Intercept is made of solid state materials that will not contaminate. Static Intercept regularly passes stringent aerospace companies' non-volatile residue and particle shedding tests. Many companies concerned with ESD and contamination have embraced Static Intercept.
Peace of mind - Be assured that that there are no weakness in your packaging protection and, in fact, using a reliable ESD bag helps eliminate outside potential for defects, failures, and returns. That is a good feeling.
Buy American - Imported bags are typically the commodity types and in the quest to be lower in pricing, quality may be sacrificed. Cheaper is not always better.
For more on ESD, check out this video: