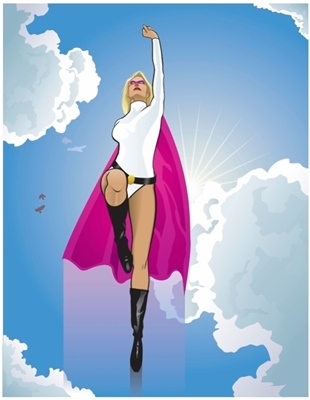 I read an article in Packaging News this week admonishing people within the packaging industry (specifically food packaging, but it could apply to all) to stop playing the victim. That phrasing took me by surprise briefly, but I understand. Packaging, particularly in the retail realm, is often thought of as wasteful and unnecessary. According to this article, at the Ardagh Group's sustainable packaging event in Paris, Professor Dr. Michael Braungart told Packaging News, "the packaging industry is saving more lives than any other industry, by protecting food and ensuring longer shelf-life for food." He went on to accuse the packaging industry of "guilt management", for example, "we were 100% bad and now we are 90% bad and our goal is to minimise our impact".
In the industrial realm, packaging is becoming less an afterthought and more a part of early stage product planning. What we see is that as manufacturers continue to address environmental and efficiency concerns (packaging that weighs less, is free of oils, allows quicker pack-outs, etc.) going forward, packaging is quickly becoming the super-hero of product freshness as well as allowing more efficient manufacturing processes.
Here's a story of one of our own customers who has reached a point where they have zero product defects due to corrosion, and safer, easier, quicker pack-out processes, due to a change in packaging materials and process.
Nichols Airborne Division of Parker Aerospace:
Nichols' custom designed, high-speed, lightweight pumps – which break through traditional lubrication paradigms – are found in over 150 currently flying aircraft. Nichols' superior pumps: match flow and altitude requirements with pump speed; integrate new materials; and utilize advanced processes to build pumps that cost-effectively meet or exceed all performance parameters.
While Nichols' lubrication pumps are designed to be corrosion resistant, an inner working part, the steel gerotor, is susceptible to corrosion. Extremely tight manufacturing tolerance disallows any form of atmospheric degradation. When not assembled into the pump, the gerotor requires sufficient barrier packaging.
To minimize corrosion, Nichols used MIL-B-131 barrier bags, requiring a nine-step, machine-based process involving heat sealing. This approach – especially in the company's older facility where ventilation was inadequate (1997) – affected worker safety and productivity. When the company decided to move to a new plant, management didn't want to incur new heat sealing and ventilation systems expense that would be required for continued use of MIL-B-131 barrier bags.
The optimum solution: After lab and real-time testing, Static Intercept zipper-style bags were implemented and solved all the problems. Without the need for heat-sealing or packing station equipment and a three-step packaging process, worker safety is no longer at risk and the process is easier – ensuring higher levels of productivity. If the gerotor part must be put into storage, requiring corrosion inspection after being picked to ship, the inspection can be performed without violating the integrity of the barrier package. In short, the bag doesn't need to be reheated and resealed.
Bottom line: Since implementing the packaging program utilizing the Static Intercept zipper style bags, Nichols Aircraft has packaged well over 150,000 parts without a field defect due to corrosion in transit or in storage. In addition:
Packaging workers are happier, safe from hazardous fumes, and more productive.

The Quality Control department is now able to inspect stored parts without tearing packages, then resealing.

The facilities department saved thousands of dollars by not having to equip the packaging department in their new plant with heat sealing equipment, ventilation ducts, filtering systems, and vacuums.

Nichols spent the savings on equipment that was more productive to their manufacturing operation.

All this is possible while improving their packaging protection
Packaging as superhero for Parker Aerospace? I don't think that's an exaggeration. To be continued....
Intercept Technology Packaging products fit within a sustainability strategy because they are reusable, recyclable, do not contain or use volatile components (No VOCs, Not a VCI) and leave a smaller carbon footprint than most traditional protective packaging products.