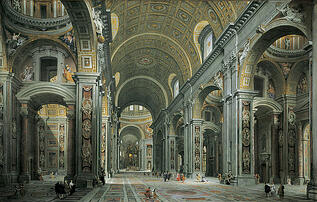 I had the opportunity in the last few weeks to visit some factory floors. It is always thrilling for a curious man to view and hopefully participate in how things are made; the tools and equipment used, the noise of machine activity, laborers exerting, monitoring, being creative, deriving solutions, being productive; good old work fun. Because of the unique heavy duty barrier packaging we represent, Liberty Packaging has the opportunity to work with people at companies pursuing changes that help them become more environmentally safe while gaining cost savings. We help them by reviewing their processes to see if we can help things work better, easier, more efficiently. In my recent visits, these factory floors were busy and vibrant; very satisfying.
One visit was especially fascinating, because this company builds enormous, extremely heavy products. These metal products were huge, shiny, and exact. I tend to measure the greatest that man can build with regard to tremendous scale and exacting details against St. Peter's Cathedral in Vatican City. That building is amazing. Of course, this factory is not designed for beauty, but they are making extremely precise equipment that is really huge in a building that could consume eight football fields in scale. Colossal cranes with thick cables hoisting massive items off vast heavy duty platforms and stages; everything is big: light fixtures, tools, banisters, everything sturdy and strong. Made me and the rest of us humans feel small as Hobbits. In its own way and within its own plan, this factory is amazing, too.

When entering the production floor, of course, it is the size and girth of things that immediately strike us visitors. Our escorts are sure not to allow any individual to be an absent-minded loose wanderer; carelessness may upset the dance-like rhythm which developed by generations of workers in this plant. Dangers have been recognized and minimized. So, off in a tight-knit pack we go, in concert with the tempo of this operation. We waltz over to the station to view and discuss whether our expertise may be useful here. Cranes, machines, carts, handling equipment, and workers are humming around all in an even, controlled tempo; stopping at exact times, moving only when it fit the rhythm.

After our consultations, we moved on to the rest of the plant tour, and as we did I could see the rows of these immense products in progress, from raw form to something shinier with more parts added, larger, but also more refined and precise. What a pleasure it was for me to maneuver within this operation if only for a few hours. The plant's flow represents an enormous investment in capital and labor which years of dedication and ingenuity have built. It is a masterpiece of industrial art.
Intercept Technology Packaging products fit within a sustainability strategy because they are reusable, recyclable, do not contain or use volatile components (No VOCs, Not a VCI) and leave a smaller carbon footprint than most traditional protective packaging products.