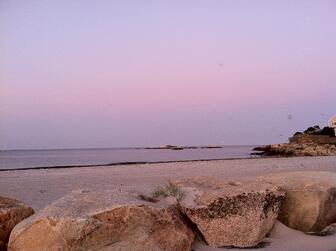 We've discussed here before the notion that manufacturers and distributors of packaging take a beating in the press, particularly from those who (rightfully) would have us be "greener" or more "eco-friendly". The fact is, the packaging industry makes changes to implement a more environmentally friendly focus daily. New materials, processes, waste elimination, recycling and upcycling capabilities and more are always in progress, coming to a grocery or factory shelf near you. More discussion is given in the mainstream press about retail packaging, however, the same eco-friendly mindset is being established within all industries, not just those to which the consumer has direct access.
The following are some recent posts in which we discuss specific instances where great packaging makes all the difference:
Packaging, particularly in the retail realm, is often thought of as wasteful and unnecessary. At the Ardagh Group's sustainable packaging event in Paris, Professor Dr. Michael Braungart told Packaging News, "the packaging industry is saving more lives than any other industry, by protecting food and ensuring longer shelf-life for food." Read the complete post here: Packaging Saves the Day - Part One
With thoughtful customers as our allies, we provide better packaging for increased product safety and durability, with less overall waste. One of our thoughtful customers is Analogic Corporation, of Peabody, MA - read the story of their change to better packaging and the happy results: Packaging Saves the Day - Part Two
It's difficult to judge whether these expensive chocolates taste better than others I've enjoyed in lesser packaging; I love chocolate regardless of its surroundings. For sure, while I was discovering this bag and box, it felt like special; like an adventure into elegance. Of course, that is the intention of the Jean Phillippe Patisserie - to allow for an appreciative moment for quality, care, taste, refinement, and creativity. This unique packaging did that for me. Read more about how elegant packaging adds value here: Quality and Innovation in Packaging
"Packaging preserves food, protects it from physical damage and temperature influences and makes it transportable." At the recent Interpack 2011 trade event in Dusseldorf, Germany Christian Traumann, president of the event and chief financial officer of Multivac, acknowledged the issue of food waste as one of the most pressing problems we face worldwide. Read more about the crucial role of the packaging industry in reducing world hunger: Packaging Industry Can Reduce World Hunger
If you have a story to share, please feel free to comment here or link back to this post.
Intercept Technology Packaging products fit within a sustainability strategy because they are reusable, recyclable, do not contain or use volatile components (No VOCs, Not a VCI) and leave a smaller carbon footprint than most traditional protective packaging products.