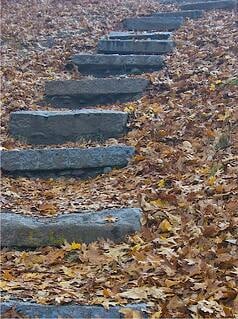 "Joy in looking and comprehending is nature's most beautiful gift." ~Albert Einstein (1879 - 1955)
"All excesses are inimical to Nature. It is safer to proceed a little at a time, especially when changing from one regimen to another." ~Hippocrates (c.460 - 400 BC)
I went out to shoot pictures of nature's beauty, determined to present only nature's splendor and not the trash within view. Finally, the Great Esker Park did it to me. I would have in my view finder all these alluring images, but if I were to zoom out or pan to a slightly different angle, there is the trash spewed about in all its ugliness. It was like a rash underneath my skin that I couldn't scratch.
When manufacturers and producers of products make them to be consumed, packaging and bags are required to safely keep the consumables' integrity and/or increase the shelf life and/or increase the safety and convenience for the consumer. Most companies set up their processes so that consumers can receive their product fresh and unspoiled and will continue to buy their brands. That's simply smart business. Many reading will immediately think of food products, but there are many other products that would degrade with time and handling, including: electronics, appliances, equipment, tools. All need to be presented to the consumer with packaging, labeling, boxes, and bags. This packaging is factored into the cost of the product.
The consumer takes on the responsibility of the entire product, including the packaging, upon purchase and receipt. It is the consumer's duty to secure the trash and dispose of it properly. Otherwise, as we encounter now, we will have messes in our most sacred and natural places. Nature will bear the brunt of our society's sloppiness and carelessness.
We can do better. As an American society, we must do better. It is a small thing, securing and disposing of our own trash properly. Most communities have good pick-up systems in place. I implore all to make that little bit more of an effort; it is not someone else's job; it is our own contributions that will make a difference.
Intercept Technology Packaging products fit within a sustainability strategy because they are reusable, recyclable, do not contain or use volatile components (No VOCs, Not a VCI) and leave a smaller carbon footprint than most traditional protective packaging products.