Discussion: The U.S. Government's $52.7 billion Chips for America Fund
"Things do not happen, things are made to happen" - President John F. Kennedy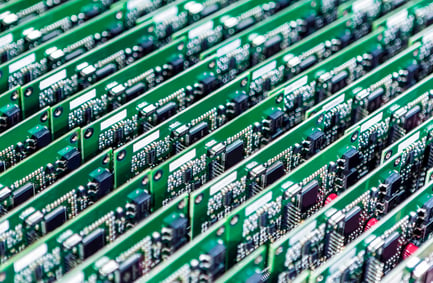 The U.S. Federal Government passed The Chips and Science Act, known around the industry as the Chips Act. This legislative action is historic, for the U.S. government to invest in an industry that has been run by private companies since its inception. With the recent supply chain problems and spying suspicions that arise with the use of foreign electronics, and to boost American competitiveness in this vastly growing key industry, this bill signaled the call to action and for good or bad, Congress initiated.
General reasons why the U.S. government is investing:
The lack of U.S. chip production is a national security issue, as semi-conductors are important to every industry.

The U.S. can't afford to rely solely on chip production in countries that could shut off our supply, leaving United States manufacturers in the lurch.

To balance the economy so that if there are supply chain stresses elsewhere, all other industries can still proceed and produce.
Many other nations' governments have invested in semi-conductors to control the market and the U.S. has fallen behind in capacity.

In 1990 the U.S. had 37% of the computer chip market, today 12%.

It is 25% more expensive to mfg. in the U.S., so government must assist
We are behind and must catch up. A 56% demand increase is estimated for the next 10 years. It is imperative that the manufacturing for some of that volume be done in the U.S.
-John Neuffer - SIA Semiconductor Industry Association
Private investments in the U.S. have been robust so far. As of December 2022:
Over 40 new semiconductor ecosystem projects have been announced across the U.S., including the construction of new semiconductor manufacturing facilities (fabs), expansions of existing sites, and facilities that supply the materials and equipment used in chip manufacturing

Nearly $200 billion in private investments announced across 16 states

Forty thousand new high-quality jobs announced in the semiconductor ecosystem as part of the new projects, which it is predicted to compound to many more jobs throughout the broader U.S. economy
When there is government support and intervention, there are tremendous hurdles to overcome between what is necessary for private business and the stated government requirements. The fabrication of semi-conductors is a complex industry with many layers, so the balance between levels must be carefully tended. Increasing additional capacity in one aspect of the industry, such as chip fabrication, without increasing the capacity in others, such as printed circuit boards and assemblies, will create supply chain issues.
Only selling computer chips without fulfilling the other aspects of electronics manufacturing invalidates all the reasons stated above when those chips are fabricated in the USA and exported to foreign markets to be mounted onto printed circuit boards and assemblies.
Next: A Look at the printed circuit board industry and the problems that must be solved in order to match up with the Chips Act.