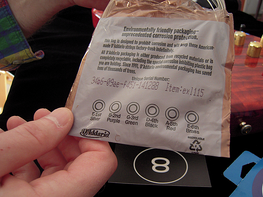 My son is a guitar player. He started playing the guitar at eight years old and is now playing professionally. Along with our drummer son, as a family we would spend many hours at music stores looking at, and eventually buying, musical instruments, parts, and gear. Always good for holiday and birthday "extra" gifts, D'Addario guitar strings were well received by our son and compared to other musical products, at very reasonable prices in the string gauges he prefers. Our guitar string purchases were personally pleasing to me because D'Addario uses a product line we represent with our Liberty Packaging business, Corrosion Intercept® packaging. For all guitar players reading this, the copper-colored inner-pack bags that protect the strings in storage and shipping Corrosion Intercept barrier protection.
D'Addario's Corrosion Intercept bag label reads: "Environmental friendly packaging - unprecedented corrosion protection. This bag is designed to prohibit corrosion and will keep these American-made D'Addario strings factory-fresh indefinitely."

D'Addario has it right in their decision to choose Intercept for their barrier packaging. Intercept is a wonderful product for this application. They do not have to apply oil coatings to their strings like other string manufacturers to protect against rust damaging the strings, Corrosion Intercept will be the barrier to corrosive gases. Isn't that healthier for the musicians' fingers? In addition, D'Addario doesn't have to worry about storage times, production schedules, and international markets they ship to because Corrosion Intercept will protect against the dangers associated with atmospheric exposure.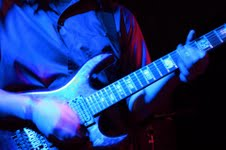 How about this benefit: the bag's printed label reads: "While copying one's work is the highest form of flattery, counterfeiting and trading off someone else's intellectual property is unethical and illegal." The message continues on to explain the numbering system also printed on the bag. Intercept packaging allows D'Addario both counterfeiting prevention and brand protection through barrier packaging.

Intercept Technology products are used in many "business to business" industrial applications. D'Addario proves that Corrosion Intercept can and should be an excellent tool for companies making and packaging products for retail product sales.
Intercept Technology Packaging products fit within a sustainability strategy because they are reusable, recyclable, do not contain or use volatile components (No VOCs, Not a VCI) and leave a smaller carbon footprint than most traditional protective packaging products.