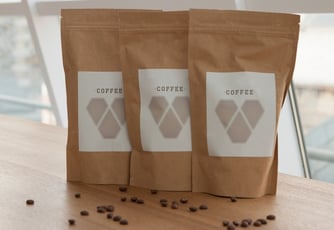 In a report by market research firm "Markets and Markets", it is projected that the flexible packaging industry will have an over 5% annual growth rate, to exceed $125 billion by 2021. In 2016 the market was at $98 billion. Packaging is considered flexible packaging if its shape can be easily changed, and includes any one or a combination of: paper, plastic, film, foil, metalized or coated papers.
Markets and Markets attributes this growth to the increasing demand from a multitude of industries: food and beverage (currently the biggest market for flexible packaging), healthcare, cosmetics and toiletries, importing and exporting, oil and lubricants, household products, agricultural products, and sporting goods. Not just one industry, but many, will drive the increases in flexible packaging use.
According to the Markets and Markets report, flexible packaging is becoming a preference to globally aware consumers. Product manufacturers, who are held responsible for consumer and product safety, as well as having environmental concerns and obligations, find this type of packaging versatile in a way that addresses these responsibilities and obligations. Less raw material is required to produce flexible packaging than with traditional packaging, as well as less energy and space required to manufacture and store flexible over traditional packaging.
The Flexible Packaging Association illustrates the advantages of flexible packaging this way:
Flexible packaging uses fewer natural resources, less energy in manufacturing and creates fewer greenhouse gas emissions. To transport unfilled packaging for the same amount of product requires 26 truckloads of glass jars, versus one truckload of flexible pouches.
The savings on fuel and greenhouse gas emissions are dramatic. 1.5 pounds of flexible plastic will package the same amount of beverage or liquid foods as 50 pounds of glass.
Producing a flexible food service pouch requires 75% less energy than making a metal can for the equivalent amount of product, while generating only 1/10th of CO2 emissions in production.
Many forms of flexible packaging have highly effective barrier properties allowing extended freshness of the product contained inside. For instance, improvements in flexible films are said to increase the shelf life of meats sold in grocery stores by 23 days. Returns and rejects have proven to be lessened or eliminated with increased use of flexible packaging. Increased shelf life afforded by better packaging choices amounts to less stress on the supply chain and reduced waste.
Warehouse and factory space, labor, time, and transportation costs should be factored into every operation's decisions and a good flexible package can save in all areas.
Sources: Markets and Markets and Flexible Packaging Association